Welcome, Abu Dhabi International Airport!
Abu Dhabi International Airport (AUH) and IEG Corporation are partnering to deploy IEG's Lounge Suite of Services for the Al Reem and Al Dhabi Lounge in Abu Dhabi, UAE. The selected airport is the second largest in the UAE after Dubai International Airport, serving around 30 million passengers in 2019. The airport has 3 operational passenger terminals: Terminal 1 (divided into Terminals 1A and 1B), Terminal 2 and Terminal 3. AUH extends over an area of 3,400 hectares ( or 8,500 acres). Its terminal spaces are dominated by Etihad Airways, the country's second flag carrier airline and the second-largest airline in the UAE after Emirates. More than 30 airlines provide service to over 120 destinations in over 60 countries.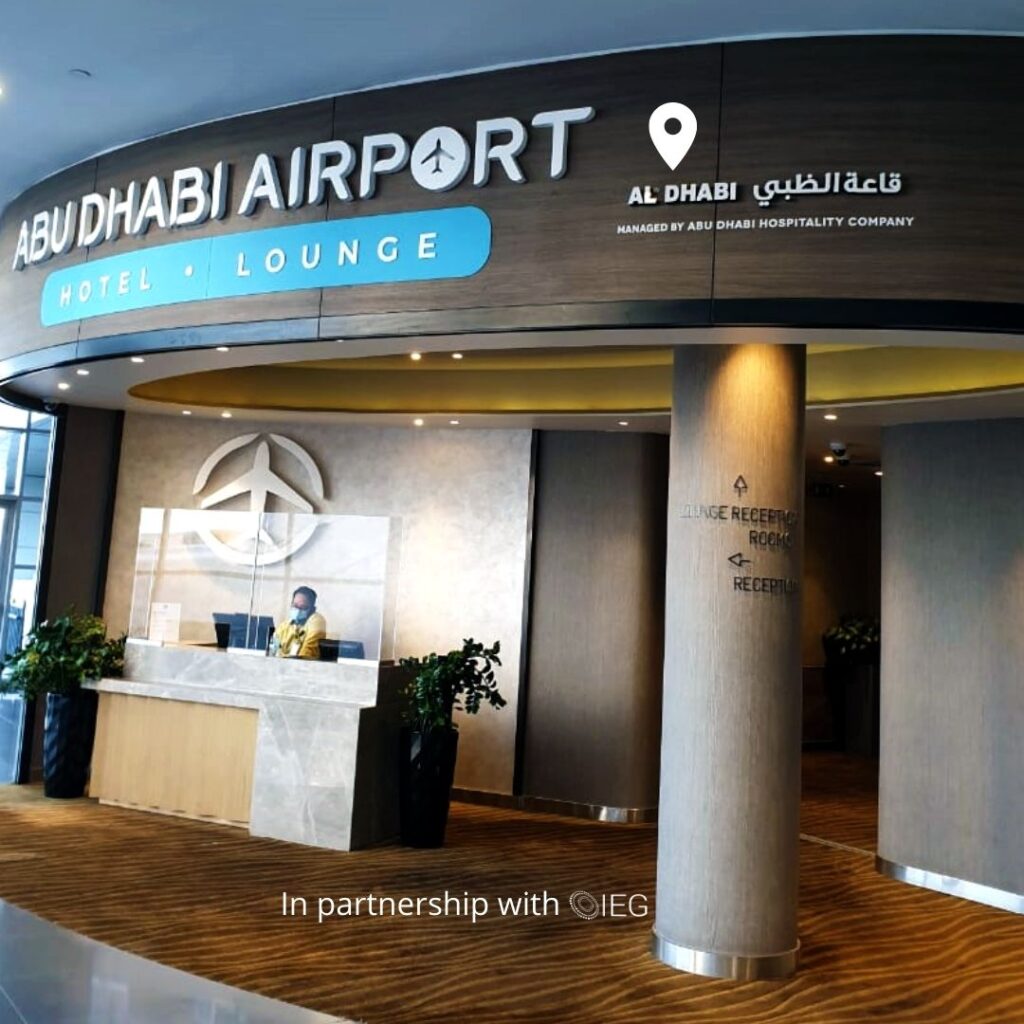 Leveraging IEG's lounge platform, Abu Dhabi Internal Airport will transform the travel experience of their passengers as travel returns following the recent industry shutdown.
IEG's lounge solution suite platform will provide the Al Dhabi and Al Reem lounge with the AIMS baseline access along with an ancillary service module that will enable guests walk-ins, real-time data on lounge occupancy, offline business continuity, online reservations and partner invoicing/billing. In addition, AUH will have the ability to manage the lounge customer activities using IEG's new business intelligence platform with complete dashboards, occupancy forecasting and reports.